Can't stop, won't stop.
Six of the 15 fastest growing cities in the country are in Texas, according to updated figures from the U.S. Census Bureau. Texas was the only state with more than three cities on the list, dominating other states in terms of both percentage change and pure numeric growth.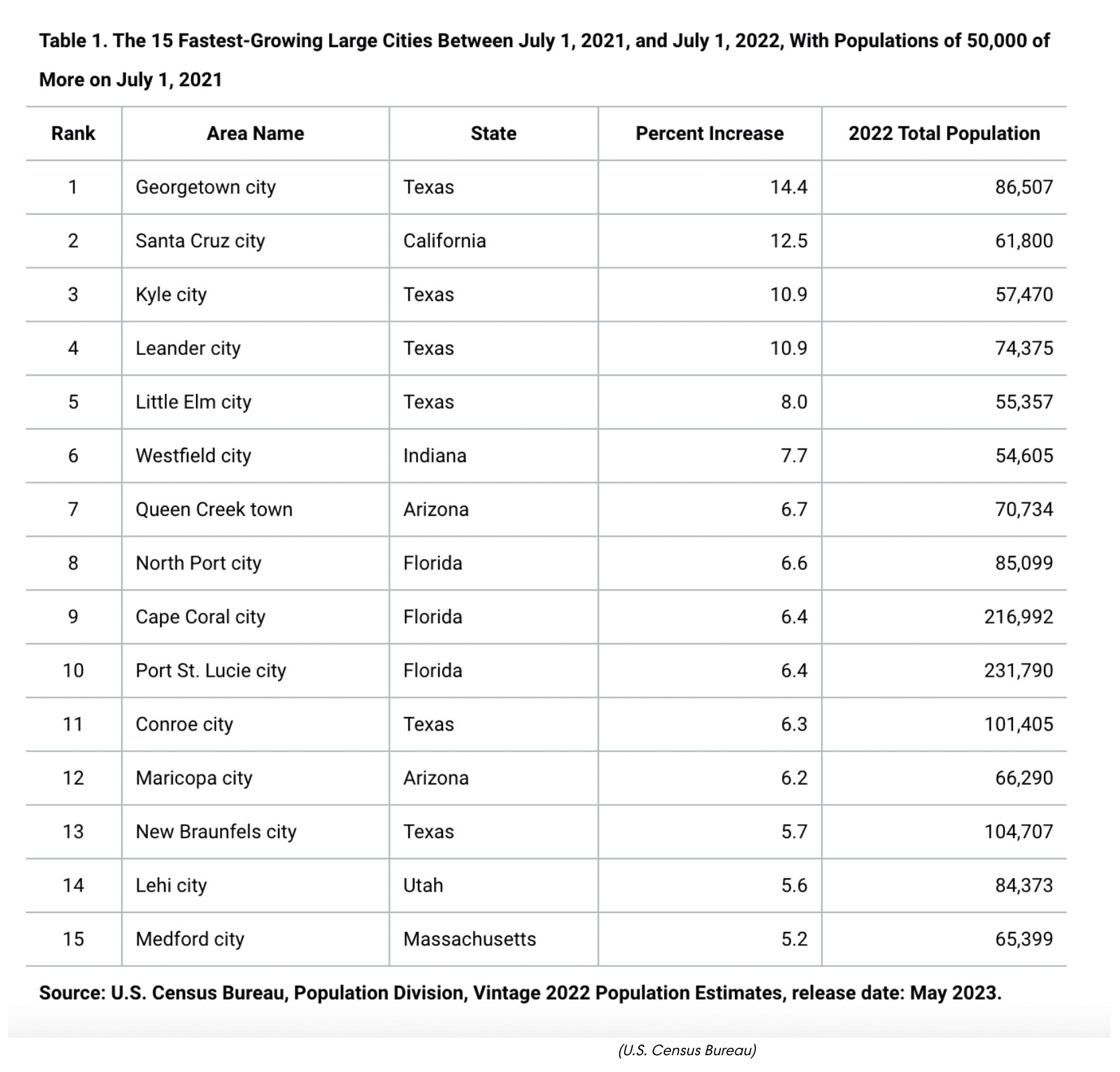 Central Texas grabbed the spotlight, as the three fastest-growing Texas cities were all on the outskirts of Austin. Georgetown led the list for the second year in a row, as its population swelled by 14.4 percent in 2022. Santa Cruz, California notched the number two spot, but after that came Kyle and Leander, each increasing its population by 11.9 percent.
San Antonio grew rapidly as well. The city added 18,889 people last year, making it the third-fastest growing city in the country by pure volume.
Where Austin led in percentage growth, the Dallas-Fort Worth metroplex won in terms of pure numbers. The area added 170,396 people, the greatest jump of any metro in the country. Fort Worth added 19,170 people, more than any one city. Even little cities pushed the envelope. Little Elm, which lies on the northern end of Lewisville Lake near Prosper, grew its population by 8 percent to 55,357, the fourth-fastest rate of growth in the country.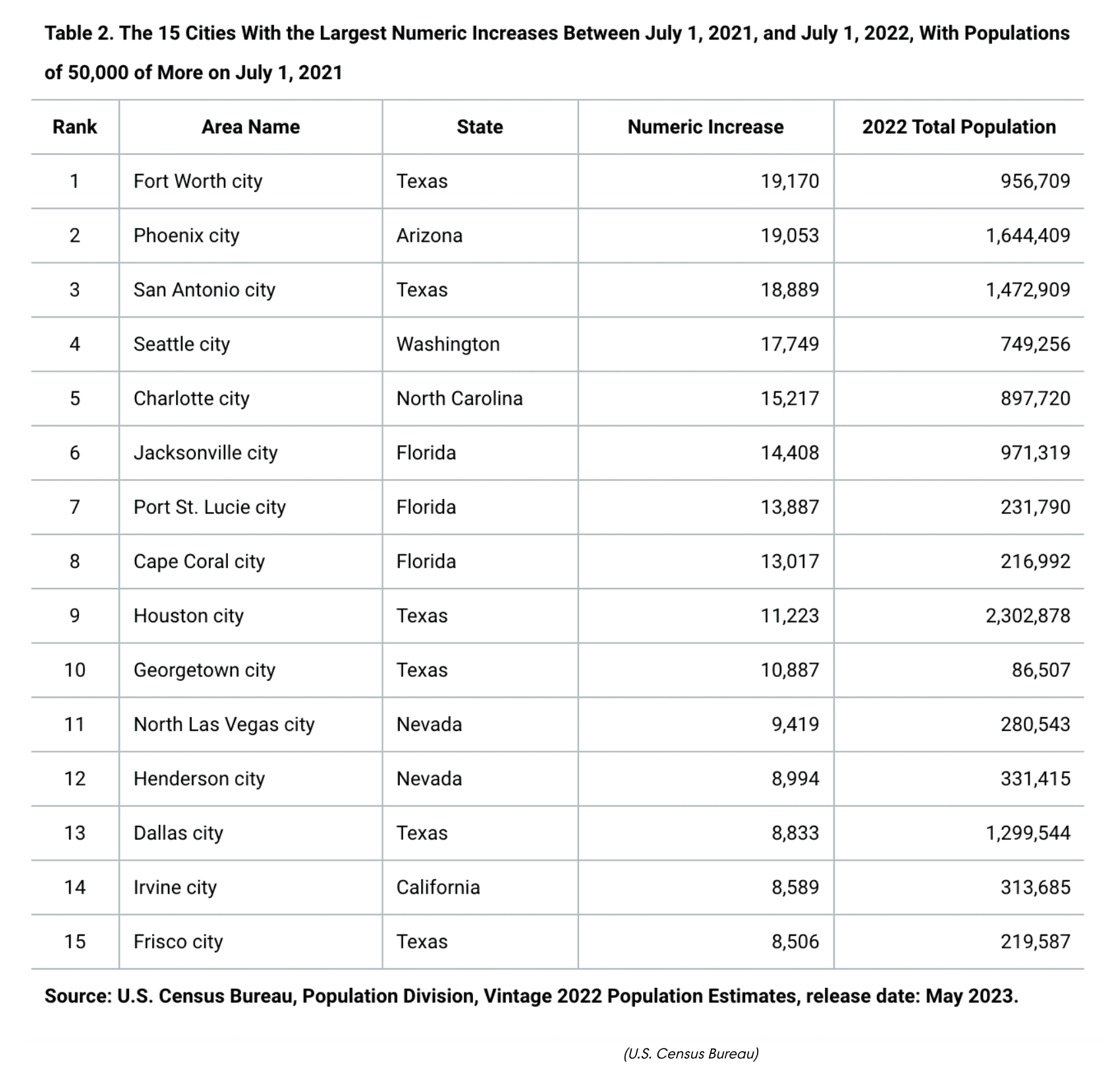 Not to be outdone by its neighbor to the north, the Houston-Woodlands-Sugar Land metro area added 124,281 residents last year, the second-greatest increase. Houston was the largest city in Texas and fourth-largest in the country with 2.3 million residents. (Dallas and Fort Worth combined would tie that total.)
For the first year, all four of the Texas Triangle's big cities — Dallas, Austin, Houston and San Antonio — cracked the country's top 10 for population.
The state also leads in housing growth. Harris County added 32,700 housing units, some 4,600 more than second-place Maricopa County, Arizona. Travis County took third place with nearly 28,000 new units added last year.
And new boomtowns are popping up daily. By percentage, Rockwall County, TX had the second greatest housing stock increase, growing its home count by 7.4 percent last year.
Full Article by The Real Deal Texas