The average U.S. rate for a 30-year fixed mortgage reached a 20-year high of 7.08% in the final week of October, more than doubling from a year earlier, according to Freddie Mac (FMCC).
Homebuyers aren't happy.
On a $350,000 home loan, a mortgage payment is now an additional $927 per month compared to late 2021.
In an ironic twist, home shoppers now have a good chance of getting an accepted offer on a home they love – if they could afford it. Gone are widespread bidding wars that pushed home prices to record gains last year.
While housing inventory nationwide is still low, places like Phoenix now have active listing numbers not seen since April 2019 and four times March 2022 levels. And active listings in Boise, Idaho, a pandemic hot spot, are at six-year highs.
Sure, homebuyers can capture a home, but at today's stratospheric rates, should they?
» Expert Tip:Looking to buy soon? Set yourself up for having your offer accepted on a home by getting preapproved for a mortgage prior to your home search.
What Does "Marry the House, Date the Rate" Mean?
"Marry the house, date the rate" suggests that someone should buy a house at whatever mortgage rate is available with plans to refinance later.
After all, says the mantra, the house and how you finance it are two different things. The loan is replaceable – the home is what is important.
Besides, people refinance all the time, the theory goes.
The National Association of Realtors reports that the average amount of time in a home is 13.2 years. But people aren't married to their mortgages like they are their homes. A mortgage is as replaceable as that blind date you went on just to be nice.
During the Covid-19 pandemic, 42% of homeowners age 25 to 40 refinanced, says a LendingTree study.
But that was then, when rates were at or near historic lows. Will refinance-favorable conditions ever return?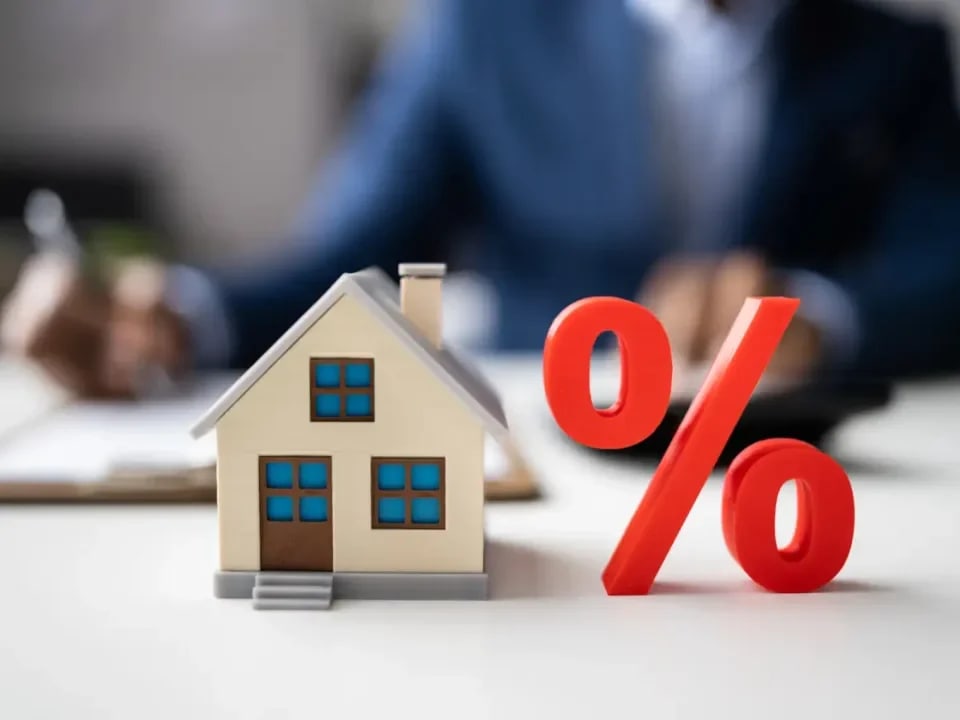 Why "Dating Your Rate" Could Work Out Nicely
Should you count on being able to refinance later? Here are reasons this strategy could make sense.
Lower Rates Are Likely To Return
Mortgage rates have been generally dropping since the early 1980s, but it hasn't been a smooth ride. Like clockwork, a period of spiking rates is followed by dropping rates.
In May 2000, the 30-year fixed rate rose to 8.64% before dropping to 6.89% less than a year later, according to Freddie Mac's weekly survey. Rates were around 6.5% by July 2008, but dropped again to 4.80% in July 2009.
The pattern has been repeated again and again for over 40 years. Can rates hold on to current high levels? It's entirely possible, but not very likely if history is our guide.
We also know that mortgage rates tend to drop during a recession. Many experts believe the Federal Reserve won't stop hiking rates until it causes a U.S. recession. A recession is one of the Fed's weapons in its battle to curb inflation.
While some question the wisdom of buying a house before a recession, history has shown that pre-downturn homebuying puts you in a great position to refinance later.
High Rates Mean Lower Competition
Skyrocketing mortgage payments have sidelined many would-be homebuyers.
To qualify for a mortgage, a homebuyer can't have more than around 43% of their income going toward their future housing payment plus payments for all other debt like student loans, auto loans, and credit cards.
Someone making $100,000 per year while paying $1,000 in monthly debt payments may qualify for a $350,000 mortgage at 3% easily. But a 7% rate probably puts their puts them above the 43% debt-to-income limit.
Simply put, high rates have sidelined countless homebuyers.
If you do still qualify, you will have a much easier time finding a home you want to "marry." You'll have leverage over sellers and, in many areas, get a home for less than the asking price – an almost unheard-of situation in 2020 and 2021.
But if rates drop, all those buyers who were put on ice with thaw out and swarm the available housing again like bees in springtime.
No Downside If You Can Afford the Payment
Yes, mortgage rates are high. But if you can afford the payment, there's no downside in buying now.
If rates drop, any monthly savings would be a bonus.
Rents are going up and your landlord is drooling over inflation numbers. Lock in your housing payment and let your landlord raise rents on a different tenant.
The Case Against Trying To "Marry the House, Date the Rate"
Depending on a refinance comes with serious risks, up to and including losing the home.
Rates Might Not Go Down
A bad idea is over-extending your budget in hopes of a quick refinance in, say, six months.
Rates aren't guaranteed to drop, and could even keep rising through 2023 and beyond.
Sure, a 7% fixed rate will never change, but that doesn't help you if you can't afford it.
An adjustable-rate mortgage doesn't help you. After three, five, or seven years, your rate could rise with no low-rate alternative available.
You Might Not Qualify for a Refinance
Even if rates drop, you might not qualify for a refinance when the time comes.
Following are examples of unfortunate events that could occur between when you buy and when lower rates arrive.
You lose your job and can't qualify for a new loan

A medical event causes you to miss a car payment, lowering your credit score

Your home value drops and you don't have adequate equity to refinance
In the aftermath of 2008, the government came out with refinance programs that were available to those with no equity or even negative equity in their homes. Even today, there are programs that allow you to refinance without verification of income.
But counting on such programs now or in the future is a risky bet.
Should You Marry the House and Date the Rate?
Every homebuyer in history has taken a fairly significant risk. They committed to 30 years of payments, in most cases.
So buying a house now is no riskier than it has ever been, assuming you can afford today's payment long term.
If you can afford it, it's a great time to buy. Fewer bidding wars mean lower home prices and therefore lower loan amounts.
If cheaper mortgages do come around again, you'll be in a great spot to keep the home but move on from that blind-date mortgage rate.