The Federal Reserve raised its short-term interest rate target by 75 basis points on Wednesday, November 2. That's the fourth consecutive FOMC meeting that resulted in that large an increase. The fed funds target range is now 3.75% to 4.00%. When 2022 began, the target range was 0.00% to 0.25%.
The Fed's own projections for where the fed funds rate will be at year-end 2022 are shown in the chart. In December 2021, the Fed expected the rate target to end 2022 at just over 1%. By June 2022, the projection was 3.5%; and in September, the last projection available, the Fed's median projection for the rate was 4.5%.
The Fed's aggressive moves are to combat inflation. The year-ago change in the price index for Personal Consumption Expenditures, the Fed's preferred inflation gauge, remained above 6.0% for the tenth month in a row in September.
With the Federal Reserve increasing interest rates, mortgage rates will also rise. Keep in mind however, that current rates are still below the historical average.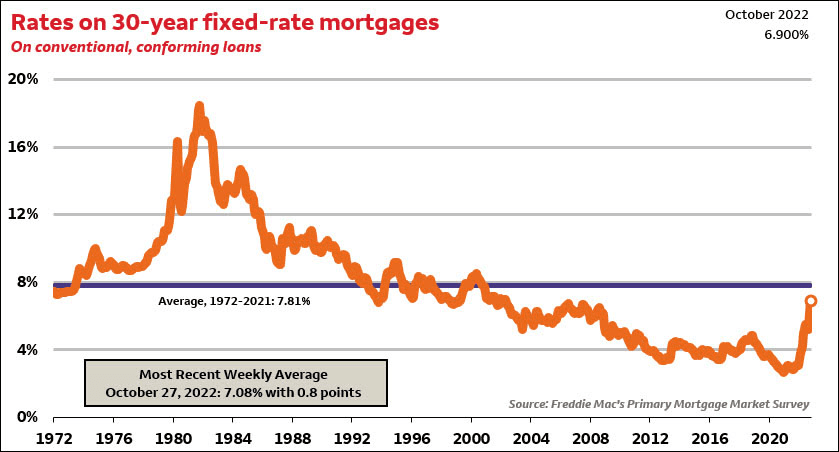 Article By: Yani Arias, Wells Fargo