Built in 2014 by Austin-based Alterstudio Architecture, the modernist five-bedroom house was designed to complement the Hill Country landscape
An award-winning architectural home in Austin, Texas, has hit the market for $12.5 million, making it one of the most expensive properties on the market in the city.
Built in 2014 by Austin-based Alterstudio Architecture, the five-bedroom house exemplifies "refined Hill Country modernism," according to listing agent Gary Dolch of the Austin Luxury Group at Compass, who brought the home to the market last week alongside his wife, Michelle.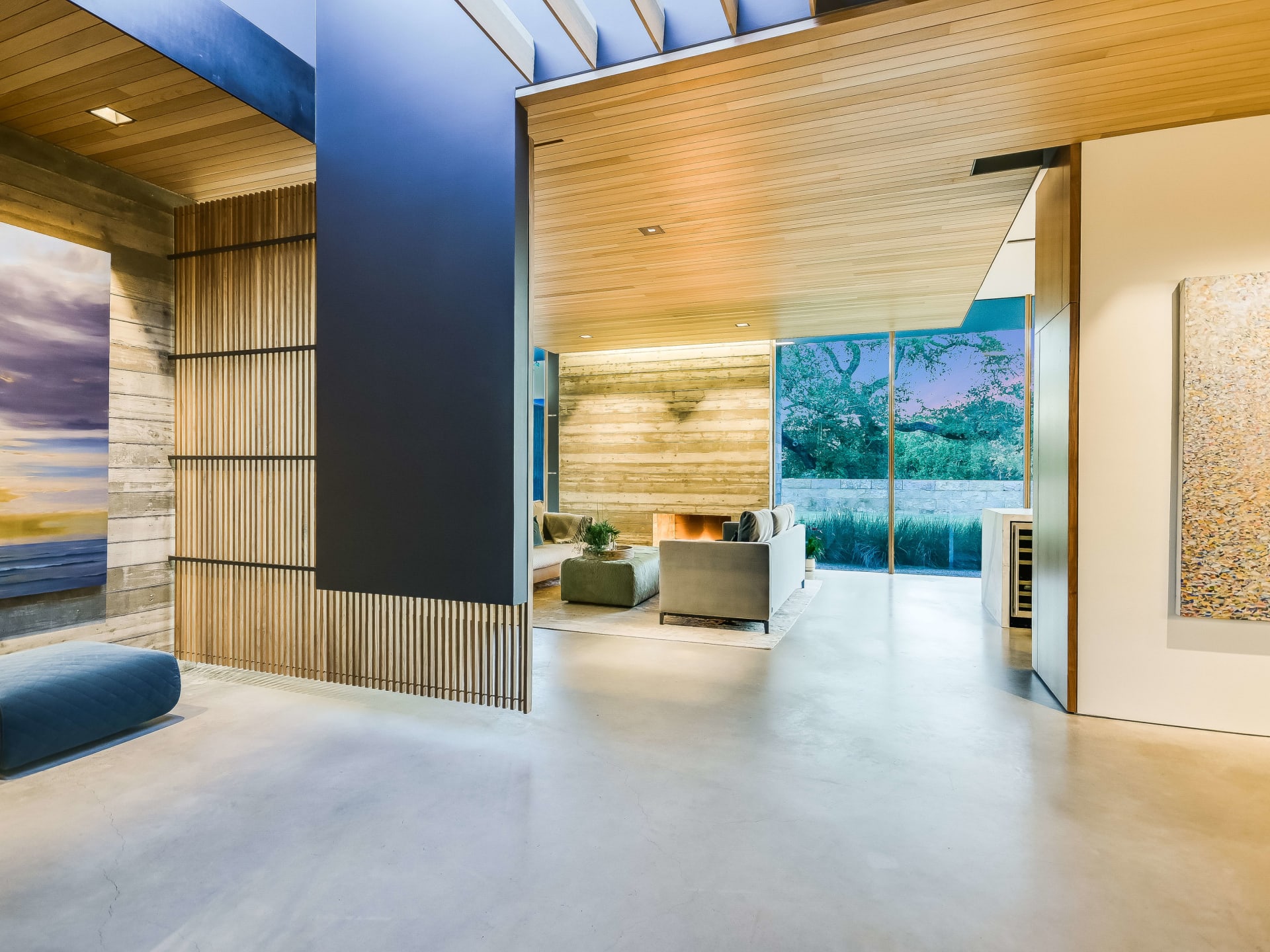 The inspiration behind the design "was to create a residence that not only complements the natural landscape but also celebrates it," Dolch said. Built with board-formed concrete walls, wood paneling and floor-to-ceiling windows, the house has won a host of accolades, including the 2018 Architecture Master Prize, the 2017 American Architecture Award and the 2016 AIA Austin Design Award.
When you walk through the front door, you're "immediately enveloped by a sense of serenity and sophistication," Dolch said. "Flow between the indoor and outdoor spaces creates a welcoming and open atmosphere."
The use of natural materials, meanwhile, "such as stone and wood, coupled with the abundance of natural light, evokes a feeling of warmth and tranquility," he added.
With a light-filled and open-plan layout, the house has areas for relaxing and dining, as well as a sleek kitchen, a statement staircase and a gym.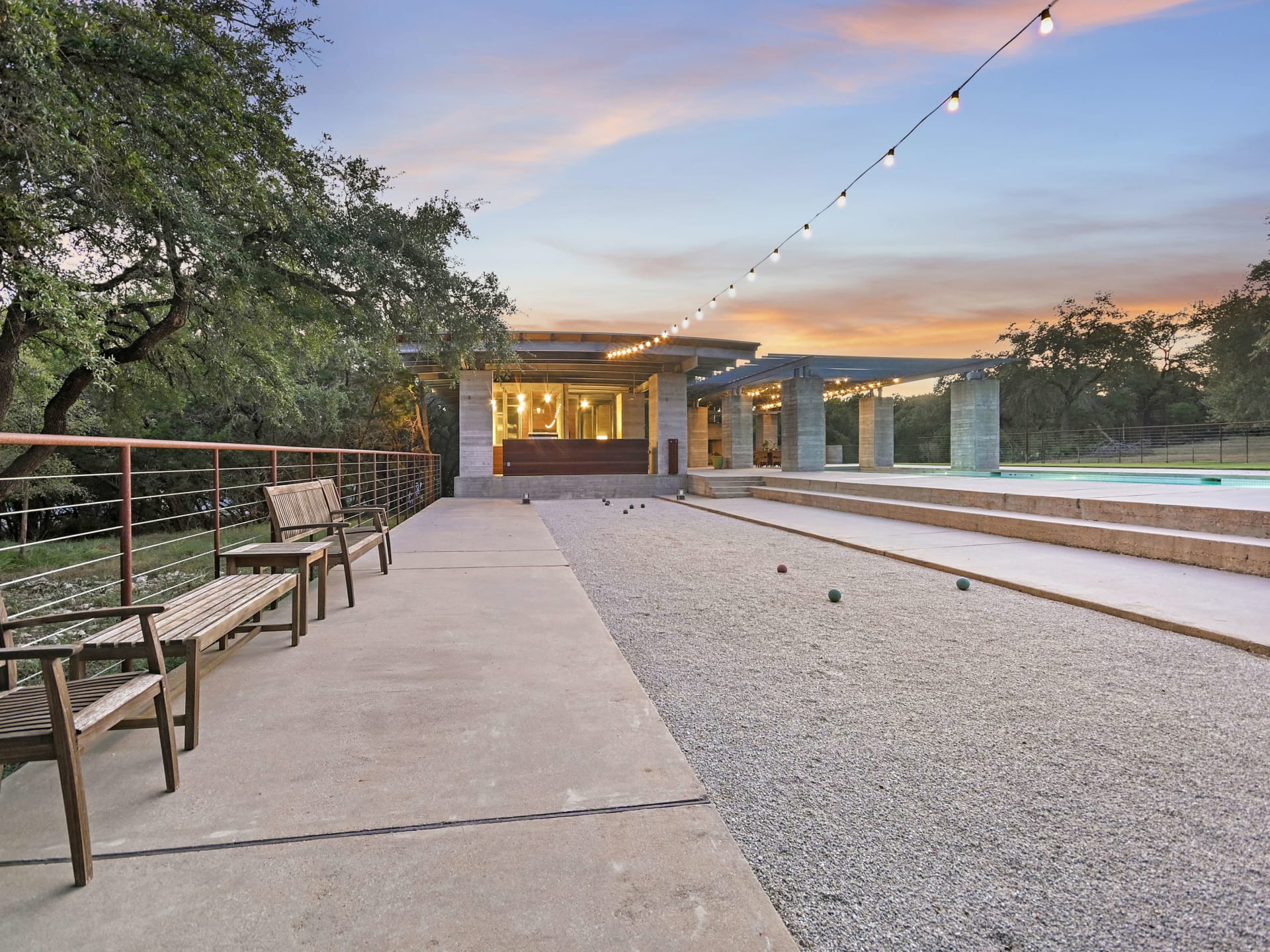 Outside, on the property's almost 4 acres, there's plenty of space for outdoor entertaining, a barbecue, a bocce ball court and a pool. The pool house, designed by Austin-based Mell Lawrence Architects, is a standout feature for Dolch, he said.
It's not clear when the sellers, who couldn't be reached for comment, acquired the underlying property, or how much they paid for it. Texas is a non-disclosure state, meaning there is no obligation to publicly disclose the sale price of a property.
The next owner, though, will likely be wooed by the "combination of exceptional architectural design, the integration with nature and the use of high-quality materials [in the home]," Dolch said. "It's an opportunity to live in a work of art that harmonizes with both the natural and built environments."
See more photos of the home at: 2502oestrick.com
Original Article By: LIZ LUCKING, Mansion Global